Lockdown!
Call for Take-Out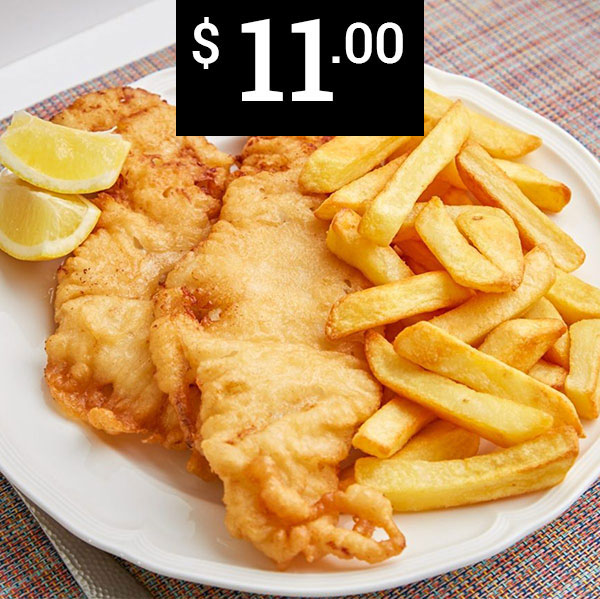 Available Friday & Saturday.
Look at that crispy batter! Our Fish and Chips are made fresh to order, not frozen and a delicious end of the week treat! For only $11.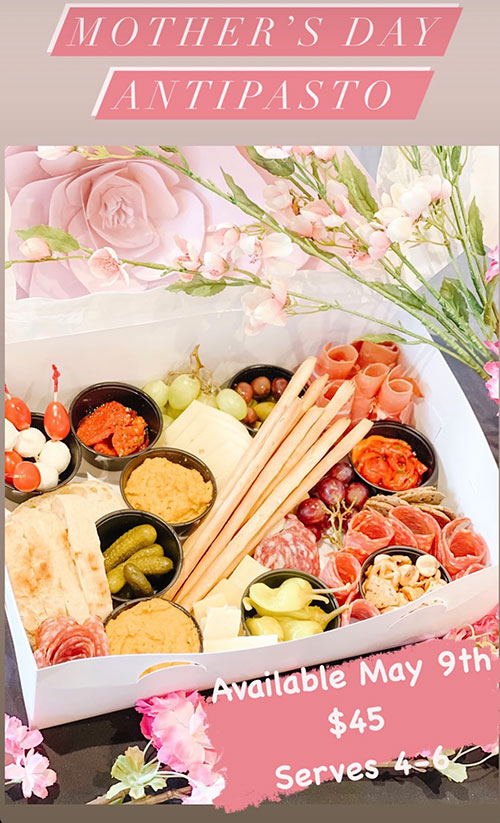 After the success of our Valentine's Day Boxes, we are bringing them back for Mother's Day! Place your order this week and don't let your mom/ mother in law or any special women cook on Mother's Day! Featuring goat's cheese. our famous mashed potatoes and garlic sautéed vegetables. Alongside homemade ricotta ravioli with rose sauce.
Each box serves 4-6 people.
$125 includes our Antipasto box. For a total of $160 (Save $10)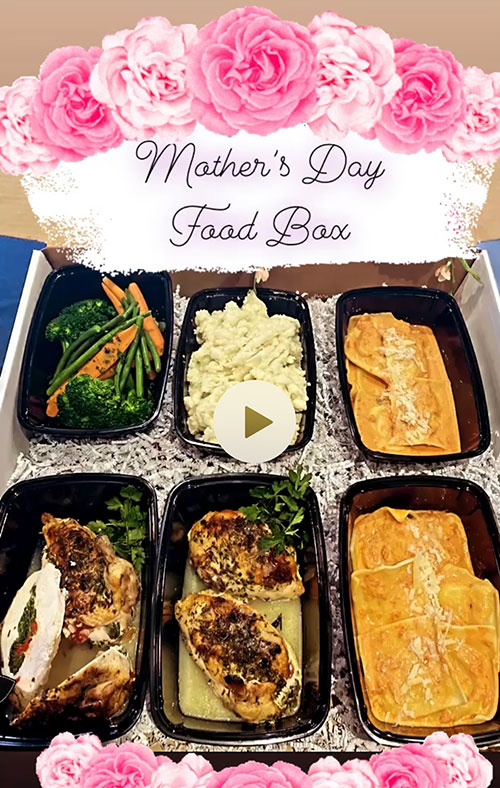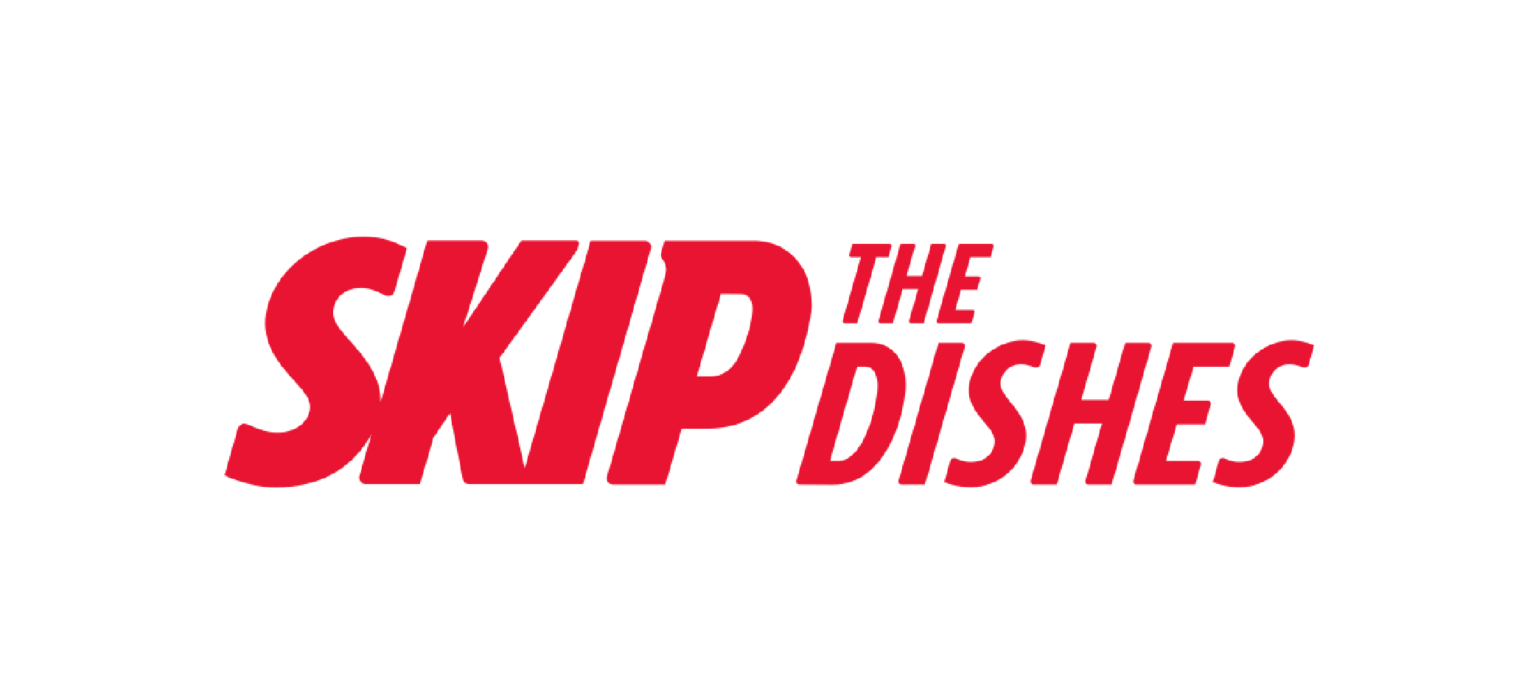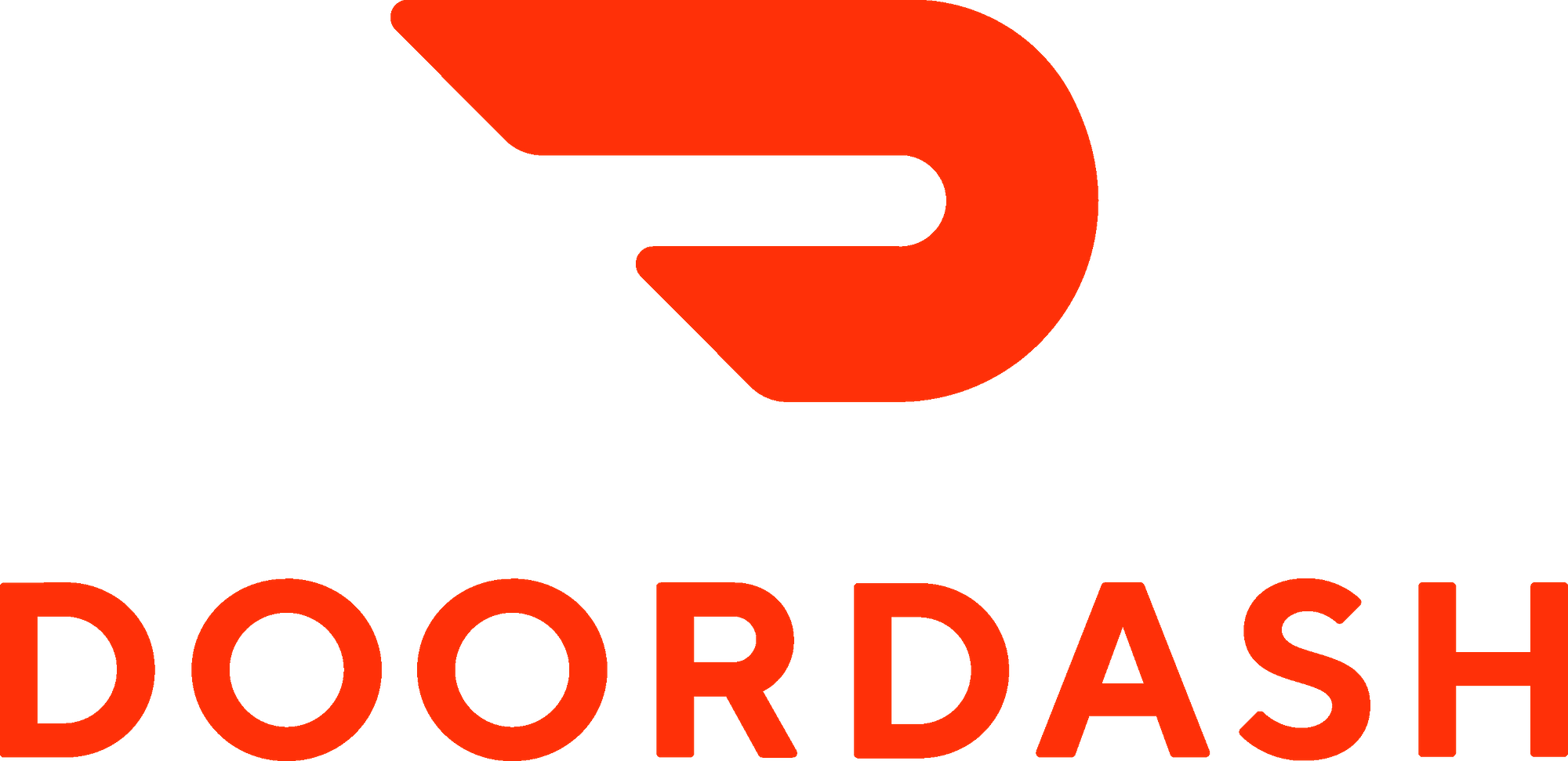 It all began with a great espresso…
We will work with you to create a menu that fits your taste, budget and style.
Exquisite food. Expert coordination. Friendly service.
Locally sourced produce and the freshest ingredients means food that is exceptional in taste.
Barbara Caffe was opened in 1988 by Joe and Wilma De Luca who wanted to bring a taste of real Italian coffee to the local community – the cafe was a meeting point for cappuccino and a great place to pick up imported gourmet foods and gifts. The smell of Wilma's homemade cooking for her daughters in the back kitchen soon had customers asking to also be served a portion and a hot buffet and luncheon menu was created. In 1993 they expanded the restaurant to accommodate all of their customers for lunch and dinner.
Joe and Wilma originate from Abruzzo, Italy — a place renowned for its dramatic beauty and home to some of the world's finest wine, olive oil, meats and cheeses. The De Luca's wanted to develop a business that incorporated their passion for food and entertaining, yet remained true to their Italian heritage and culture. Wilma has also trained at the Culinary Institute of America and featured in local televised food programming.
Barbara Caffe is the kind of place customers like to come home to; after 30 years in business our aim is to always welcome you and leave you gloriously satisfied.
Buon Appetito!
Tuesday: 10:00 am – 4:00 pm
Wednesday – Friday:   10:30 am – 8:30 pm
Satuday:   3:00 pm – 8:30 pm
Sunday: Closed
"I was surprised how delicious and tasty the food was! The gnocchi was my favourite...it is hard to find a gnocchi in a restaurant that is homemade and this definitely was!"

Just like Nonna's!

Find us on Trip Advisor
"If you're in the mood for familiar Italian favourites, a good place to visit is Barbara Caffé. This is pan-Italian fare, reflecting no particular region of that country's culinary diversity, but delivering quality comfort food that most of us already know, and lots of it. Barbara Caffé is a big place spread over two stories, that is also a bakery and small grocery store in front. For mains, the risotto of the day — wild mushroom ($15) — is one of those deceptive dishes. When it arrives it looks like a modest portion, but it's in a bowl not a flat plate, so it is a lot. The risotto was a simple preparation of short-grained Arborio rice and both fresh and dried mushroom pieces, sprinkled with grated Parmesan cheese. The intensity of woodsy mushroom flavour was very good, and the rice was cooked a minute or two past al dente which is better than crunchy as happens in even some high-end Italian restaurants. The real story here, though, is the absolutely correct texture of the sauce. Some risottos come out like soup, others more like pilaf. In this case, the sauce was thick and creamy and stayed that way."

The Hamilton Spectator Review

June 2011
"In 20 minutes or so I found myself down the QEW at 387 Barton Street, Barbara Caffé. The meeting with Teresa was delightful, and even more so as we were served an attractive antipasto platter to nibble on. The platter featured prosciutto, salami and "giardiniera" (pickled cauliflower, peppers and spicy eggplant), 3 cheeses, including a lovely tomato bocconcini, all accompanied by a tasty fresh bruschetta. Oh, there were olives too, although I'm generally not a fan. As we sketched out what I might write about, I took in the surroundings, including the colourful mural. (Take a look at the photo of Teresa and I in her intro, or travel down to the Caffé.) The business began as a gift shop almost 24 years. Founder Joe DeLuca still runs things, with the assistance of daughter Giulia, and the vibe is clearly one of regulars dropping by. That's hardly surprising since, shortly after it opened, the shop quickly became a hangout for Joe's friends. Being a hospitable sort, he made them coffee. It wasn't long before a few tables were added to accommodate a growing clientele. In turn beans, and a few other deli items, were stocked for sale. Giulia relates how her Mother used to make her school lunches in the back of the shop. Apparently the smells were so tantalizing customers clamoured for sandwiches to be added to the offerings. As a result, larger premises were required, so they eventually moved into a bigger location next door, and the current business was born."

The Hamiltonian

May 2012
"My husband and I have lived in the area our whole lives and have passed by the cafe countless times. So, when we saw a website deal we thought that we would finally try it out. The atmosphere was inviting. There were a lot of Italian regulars seated so we were afraid that we would be ignored. But the staff treated everyone with the same warmth and attention so we did not feel uncomfortable. We had a three course meal and every course was delicious and homemade. We craved 'true Italian' cuisine and that's exactly what we received. I have to mention that their dessert selection was unbelievable. They have a takeout counter with a dessert display case. We ended up taking some goodies home for the weekend. We will definitely be back to satisfy our next craving."

Find us on Trip Advisor